Prof Sanjay Sharma

BSc(Hons), MD, FESC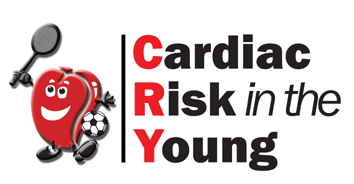 Consultant Cardiologist for
Cardiac Risk in the Young (CRY)
April 2001 to present
Developed and manage a national pre-participation cardiovascular screening programme in young (< 35 years old) individuals.

Supervise and manage the screening for cardiac diseases programme in Northern Ireland.

Provide sport cardiology expertise for the CRY sports cardiology clinic at the Olympic medical institute.

Liaised with Parliament on the issue of sudden cardiac death in the young which led to the development of the NSF Chapter 8

Key speaker at annual CRY Parliamentary reception.

Worked with BBC, CNN and several newspapers to raise awareness of conditions causing sudden death in the young.

Lead for the 'silence of the heart' project based in Lewisham schools which won first prize at the British cardiac nurses awards 2007/8.
Medical Director for London Marathon & Associated Events
April 2002-present
Recruit and train doctors for the Virgin London Marathon (largest marathon in the world)

Lead 120 doctors and 1500 St John ambulance staff for each marathon event.

The London Marathon is regarded as the best medical set up for an endurance running event world wide and received commendation from 10, Downing Street in 2007.

Major contributor to the international guidelines for the management of exercise induced hyponatraemia.

Facilitated research in cardiac fatigue secondary to marathon running (several publications; please see publications sections).

Provide medical support for Prudential Ride London, Vitality 10K, The Big Half and the Great City 5k challenge.
Cardiologist for the
British Lawn Tennis Association
1996- present
​
Performed cardiovascular evaluations in all junior recruits since 1997 and published our experience in 2006.
Cardiology Advisor for the
English Institute of Sport
2004 to present
Oversee the cardiovascular screening programme for Youth Academy players of the 92 clubs affiliated with the FA.
Cardiology Advisor for the
English Institute of Sport
2004 to present
​
Provide cardiac care for athletic organisations associated with the EIS.